Monday 2nd November 2015
Dear Diary.
Whhhhhy for the life of me do people laugh every time I tell 'em I play basketball? Damn haters! LOL! I mean, for real though, my HBR colleagues laugh and say I'm lying to them, I tell my students in Class 124 and even they roll their eyes and say GERRAARAHIA Mwalimu! (Seriously?? aren't they like supposed to have my back no matter what?!!hahaha ah well…) don't even get me started on the Facebook, Twitter and IG fam. Brutal. Just heartless.
Maybe I need to remind them that I actually did play in highschool! Yes, maybe not actively…more like a sub that never got to play much, but still diary! I had the uniform! Surely that counts for something right? Sindio? Loool! I do confess I actually joined the basketball team for the trips to other high schools (read boys schools) but hey, I did learn some moves and rules of the game along the way! Like walking, and dribbling and shooting and being sassy every time I score a basket…that's what it's called, a basket…right diary? Ok so, why do I play basketball now? I already got a man (wink!) I certainly have my plate full in terms of time and responsibilities so why do I do it? Why practise every Sunday afternoon when I could be sleeping? THIS IS WHY.
I also do it to keep fit and healthy and that is always a good reason diary. So this coming Saturday the 7th of November, I hope everyone who reads this entry comes through to Sadili Oval, Langata from 9AM and be part of the EFC family(Entertainment With Fun 4 Charity) where we play for the sake of charity. It's a fun filled day with food and drinks on stand by, bouncing castles for the kids (however I do hope they finally agree to let me in too diary! I wanna bounce too!) Big shout out to the EFC family who teach me lots not just on basketball but life and the importance of giving your time/energy/finances- anything really, to those less fortunate in society. And hey, the climax of it all? The cloud 9? (ahem), you get to see me play gracefully as I avoid getting hit in the face coz honey, this face pays the bills! Hahaha! No seriously, it does.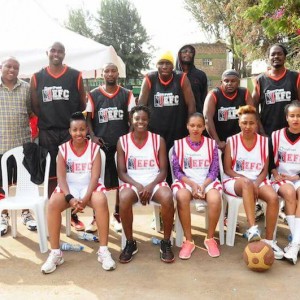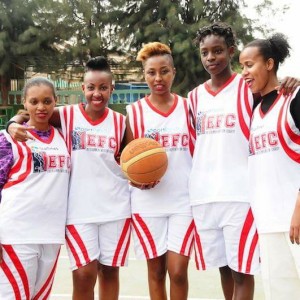 Now, are you ready to see me in action? CLICK ON THIS LINK!
Love. Live. Learn.
Mwalimu Rachel.