Monday 9th November 2015.
Dear Diary.
Is it just me or are there more and more cars on our Nairobi roads these days? I read somewhere that on average, 7,000 second hand cars are imported in Kenya every month. That figure multiplied by 12? A laaarrraaaa cars. Lol. I know I am not alone when I complain of how long it takes for me to get back home from work in the evening, and it doesn't matter whether I am driving or taking public transportation.
So I said to myself diary, what can I do while in the evening jam? I don't want to sleep because the outcomes of that are not pretty, can't exactly get out of the car and just walk the distance because I won't make it! Hahaha! And I can't start random conversations with either imaginary people in my car or the person sitting next to me in the matatu because…weirdo much? What I CAN do however is sing. Sing my troubles away as I imagine myself on a massive stage as this big superstar… and that is what I do most times. I entertain myself!
See how jam ilifunguka nikizubaa kuimba.PRESS PLAY!…I sometimes get very emotional!Lol!…This one time I tried to get K-Letta to sing with me!…I think I did pretty well on this one song!
Something else I can do is eat. Lol. Now before you condemn me diary, let me plead my case. It goes without saying that when just sitting in the jam, hunger games begin.
See my cravings! I do not know why I crave those things that are always being paraded on Mbagathi Road round the clock. Maybe it's the whole- "whatever is in sight, you will want"- type of scenario but I need to quit that ish maeeeen! All those carbs won't help my life. So I have devised a plan to carry a healthy snack to avoid those crisps. And to close my windows. And to avoid eye contact with those crisps vendors. Basically avoid and look the other way so help me God!
So let me ask this: What do YOU crave in the jam? Let me know in the comments box below! I'm waiting to hear from you.
Also, I saw this mat kwa jam the other day. Jiseme kama hii ni mat ya kwenu! Hahaha! Wewe ni SHAMBIKI!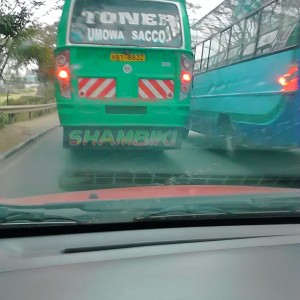 Love. Live. Learn.
Mwalimu Rachel.