Today is the International Day of the Girl Child. When I was young, I did not appreciate the magnitude of this day. Not until I was older. My mom told me about a conversation she once had with a relative back at home. In an attempt to insult my mom, the person said "Don't think you're special. You gave birth to girls. All they will be good for is going to the river to fetch water."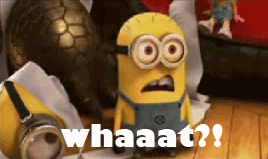 I was shocked that despite being the typical "Nairobi Girl", I came from a society that viewed a girl in this manner. I was also thankful for the privilege I have had throughout my life. If my mom had not come from a family that valued education, that gave equal opportunities to her and her sisters and brothers, I would not be where I am.
It's possible that you're thinking, "Enough talk about the girl child. Girls are empowered. The boy child has been neglected." Well, it's easy to focus on your surroundings and assume the rest of the world shares in your experience.
Did you know that one in three girls in developing countries (except China) get married before they turn 18? In fact, when you look at the numbers across the globe, you'll find that one in seven adolescent girls aged 15 – 19 are currently married or in union. Numbers don't lie, and these stats are alarming.
Really think about that. Think of just 7 ladies you know… Just 7 – Imagine one of them not being able to go to school because she was married off at the age of 15. Because she is someone's "wife" she is exposed to physical and sexual violence. She gets pregnant when her body and mind are not prepared. She grows up, and because she believes that this is the way society works, she allows her daughter to go through the same thing.
If you have this image in your head, and nothing stirs up inside you, it goes to show that our society has allowed discrimination, violence and the lack of equal opportunities to become the norm. You are living in an urban town, with internet access, looking for the next hashtag to keep you entertained. This reality may not matter to you, but there is a girl who cannot enjoy the privilege you do.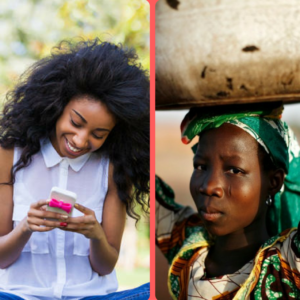 One thing that should be clear is that this is not a feminist's campaign against the boy child. Male and female need to come together to make the world a better place. There are 1.1 billion girls in the world. That is a huge population! If each and every one of these girls got an education and was given the foundation to become doctors, entrepreneurs, pilots even presidents, don't you think society would see a boost in economies?
Statistics predict that when given equal access to resources and education, women can bring down the number of hungry people worldwide by 16%. Empowering the girl will have a ripple effect; an effect that could change the world. In fact, this is key for us fulfill the Global Goals – To end poverty. End discrimination. End climate change.
So today, I ask that you take a minute to think about how you can empower a girl today. In Kenya, we may have come far with regards to supporting the girl child, but we still have a long way to go. Let us not stall… Let's keep moving. It's starts with you using your voice.
Girls' Progress = Goals' Progress
Peace Out,
Mwalimu's Sidekick, Stacey