Monday 16th November 2015.
Dear Diary.
I woke up today thinking of those that have stood by me in my radio career. Not my family members this time around; I mean sure they have been awesome but today, I want to say BIG UP kwa wale wasee (tihihihi… Get it? Like the Safcom ad I voiced? Yes, I took it there lol!) who never miss a moment kuni-appreciate by listening to my radio show, or watching me on TV, or cheering me on by their tweets and messages online. There are many of my listeners dear diary who do some really amazing things for me and today I just want to appreciate them publicly on my platform. Why diary? Because they need to really know just how much it means to me when they applaud my efforts, constructively criticize with love! And encourage me. Na tumetoka mbali!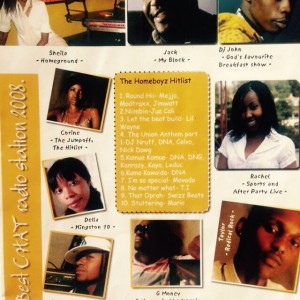 (Can you spot me?!)
Some of them physically get to the studio and leave me notes to tell me how my words have gotten them through tough times and I hope they believe me when I say, THANK YOU.
We live in a world that says thank you less and less. Takes things for granted and forgets good deeds fast. I pray to never be an example of that. That I remember to appreciate with joy the hours I spend with that listener. After all, where would I be without them diary? Here's an example of a listener who came all the way while I was in studio and left a small package for me. You can imagine my shock when reception told me to pick it up plus a note. WATCH HERE!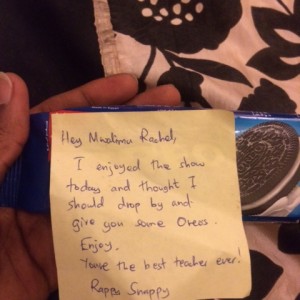 I may not name everyone or highlight all their good deeds to me diary, but may they know from today that indeed, they are appreciated and loved. They teach me to be nice and appreciative too!
Love. Live. Learn.
Mwalimu Rachel.