It's #YouGOGirl month, and of course, there had to be an article about hair… A woman's hair is a powerful thing. Most women, if not all, consider their hair their crown. A woman will pay attention to her hair, and love it when other people notice how good it is. One thing that appears to be catching on is the natural hair community. A lot of women are transitioning from having relaxed hair to wearing it natural.
But of course, when something is new and different, not everyone will understand it. In fact, ask any natural-hair lady whether anything awkward happened to them on account of their hair, and there will be a story to share. Some of these stories are funny, others are outright cruel! A case in point is an article that outraged the natural hair community.
The author stated, "First of all, natural hair is not flattering to everyone. I even dare say it is ugly. Only a handful of women actually look good with kinky hair. Still, masses of unenlightened women wake up one day and decide to rock natural hairstyles only to end up adding to the ghastly parade of natural hair disasters being flaunted around." This was just the tip of the ice-berg!
So what's the deal with natural hair? Why are a lot of women choosing to go natural, and does that mean that weaves, wigs and all sorts of hair extensions are off the table? I did manage to get a few naturalistas to comment…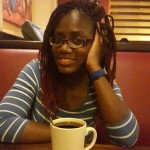 Cherio: Natural hair to me is being able to wear my hair in its most natural form. Natural hair is a definition of my African heritage, it describes the beauty in my culture and asserts my pride in being born an African woman. Not 'natural 'to me in a nut shell, is trying to fake it, Trying to create an illusion of something that's not.
Agree with Cherio?
[Tweet "My hair is a definition of my African heritage #YouGOGirl #MRX"]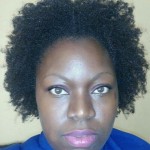 Jay Cee: Natural hair is just that to me. My natural hair. After years of relaxers and hiding it in braids, weaves and wigs because i felt it was not presentable in its natural state I have finally learnt to appreciate everything about it in the last two years, it's texture, it's density, shrinkage, tangling etc. Personally I do not use hair additions whether synthetic or human. That's because I am allergic to synthetic hair. It gives me the worst itch and any styles that involve hair additions normally mess with my edges and general hair density (ie thinning over time) I would never use human hair coz that feels weird to me. Why do I need to put someone else's hair on my own. Maybe if I was balding. I am happy enough to wear my hair as is and try not to dictate to others how they should wear theirs though I wish everyone would experience the joy of being content enough to wear their own hair. It is the most liberating feeling but it takes time. You have to learn your hair, how to care for it in its natural state and fall in love with it 100%.
Share Jay Cee's sentiments?
[Tweet "I will not dictate to others how they should wear their hair. #YouGoGirl #MRX"]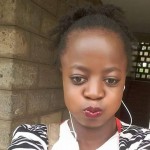 Grace Anne: Natural hair is just hair with all the curls kinks and coils that come with it. I personally don't have issues with hair addition in form of extension but for caution that it should be in moderation.
Wigs and weaves. I thinks wigs are great for protective styling. Your hair is just cornrowed underneath u have access to take proper care of it. Wash, *dc and all that.
Weaves am not so sure coz you don't have full access to your hair to care for it.
But different strokes for different folks.

*dc – Deep Conditioning
Feeling Grace Anne's thoughts?
[Tweet "Natural hair… Weaves… Wigs… Different strokes for different people #YouGOGirl #MRX"]
Williams: What's natural? Existing in or caused by nature, not made or caused by human kind.
All in all, being a natural doesn't necessarily mean you must revolt against all hair additions! In fact, naturalistas do wear extensions to protect their hair & promote healthy growth. So whether you love a Brazilian weave or rock it with a head full of kinks and coils, you should be proud of your own identity. In my opinion, you can add synthetic hair to your head and love it, proudly flaunt it! However, when you take off what isn't yours from your head, you should be just as comfortable. Be proud to show the world your true self. Besides…
[Tweet "I am not my hair. I am not this skin. I am the soul that lives within. #YouGOGirls #MRX"]