Submitted by: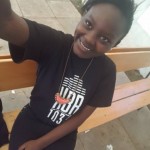 Brenda Mongina
Facebook: Bree Mongina
First of all, thank you Bree from sharing your story. It takes courage to get personal on Social Media, and you are appreciated for that.
Readers, here is why Bree Mongina is Super Woman… She made a selfless decision she is proud of and did not let a set-back knock her off her feet. We celebrate you Bree!
#ImAStrongWoman

Posted by Bree Mongina on Monday, 7 March 2016
Is there a moment in your life when you were courageous? We would like to feature you on this website! Post a short video on Facebook and share it with Mwalimu Rachel. Use the hashtag #IamSuperWoman.