"Stay close to meeeee…" Lol. Ok I haven't lost it, I just love that song by UB40. And if you don't know that song, please log off, you are under 18 and should not be here!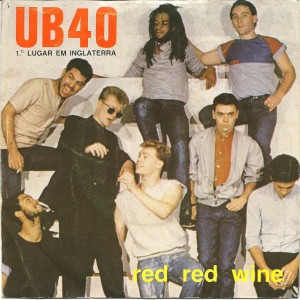 14th February 2016.
Happy Valentines Dear diary!
Do you love wine? I love wine and this passed weekend, I got a chance to learn a lot about wine. From why you swirl the wine glass- to allow the wine to breathe, to why you nose (not smell! NOSE) the wine- so you awaken your senses and inhaling the wine as it reminds you of a certain place or time or fruits or flowers…anything really. The power of wine. I also got to be part of the elite wine takers club and was taught how to sip the wine and gurgle it in my mouth then spit it. I have to say I felt like I wasted the wine there, though it was necessary since I was at a wine tasting class, but still, an abomination for those who just drink to get high…lol.
The place I was at is called The Wine Shop. A serene, cosy establishment right next to Brew Bistro on Ngon'g road. The beautiful Soraya, a lover of wine and owner of The Wine Shop was the one conducting this lesson. The tables had turned and I, Mwalimu, became the student.
I did some online research on health benefits of red wine and this is what I found.
#1. Prevents tooth decay: For a perfect set of pearly whites, you should drink red wine. It hardens your enamel which in turn prevents tooth decay and the growth of bacteria. (Now can we have red wine toothpaste? That would be great! Lol!)
#2. No more counting sheep! Ditch the milk and drink up some red wine. Red wine contains melatonin, which can help you sleep peacefully. Remember, you should drink it just once in a while. If you are facing sleeplessness regularly, you must consult a doctor.
#3. To breathe easy:Don't you just hate it when you are down with cold and you cannot breathe easy because of a blocked nose? Well, if you drank red wine regularly, you wouldn't have to face this problem. A report in American Journal of Epidemiology claims that those who drank red wine had 44% fewer colds than those who did not. (Huuuwiiii! watch me carry a bottle of red wine everywhere I go. Hahaha! Please don't.)
#4. For a beautiful, healthy skin: Red wine also contains antioxidants which are essential for our body. They can slow aging as well as help you reduce your fine lines and wrinkles. They can also help prevent type 2 diabetes and also keep your bones strong.
#5. Good for getting physical: As I sound 45 lol! Is it just me diary or does red wine get you feeling sexy and desirable? Not really? Just any alcohol then? Ok. All I can say from experience (FOR RESEARCH PURPOSES! AHEM!) Red wine is a lady's turn on.
And so there you have it. The benefits of taking red wine. No wonder UB40 sang about it…But, here is a word of caution. You should drink red wine in moderation; about 150 ml of red wine is an ideal serving. It should be consumed by healthy people only. If you are suffering from any disease, you must consult a doctor before you start consuming red wine. (Duh! or just any alcohol.)
Lemme now enjoy my glass of Cape medium sweet red wine. Thank you Soraya for an awesome afternoon as well as this bottle of wine!
Treat yourself right this month of love with a glass of red, red wine. Visit The Wine Shop. Tell them I sent you 🙂 It's the #29DaysOfSelfLove!LOOK HERE 🙂
Love. Live. Learn.
Mwalimu Rachel
#MRX.