We say goodbye to April which was #MyPaperChase month. Our focus was on financial literacy and it's my hope that you have gained a thing or two that you shall put to practice. I know I still am! Now before we call it a month and start on a new theme for May, ever wondered why it is that the wealthy give? (Well, you might say they give because they have…) They have charities, they donate, they give.
I will share my personal story because this is all I know. There was a time I earned 100 bob per day Monday-Friday while working as an intern at Ghetto Radio (Yes I hustled way before Homeboyz Radio!) At that time I was staying with a friend in Hurlingham. Of course that meant I had to chip in any way I could. Every morning I would pass a beggar who sat next to the road close to the stage. I would pass him quickly to catch my bus. I felt bad passing him, not looking him in the eye. In my head I kept telling myself, "I myself don't make much! If I give, what will I remain with? Surely God understands."
One day however I felt compelled to give. I only had fare to and from Ngara and a 20 bob. I said a small prayer and told God: "This would have been my lunch (mahindi chemsha) but you know what? I will give. I am trusting YOU to provide." Then I went on my way. That evening, a relative sent me money out of the blue. From then on, I continued giving that guy loose change now and again! Hahaha! Clearly he was my lucky charm!
Now, don't let that part of the story mislead you! Sii eti you will get money PAP! overtime you give a street beggar. Most times we don't even trust them because hii ni Nairobi bana! but if you are COMPELLED to give that day? I say give. I'll be honest with you, it wasn't easy giving but the more I did, the easier it got. What was born from that time of giving was a culture of giving. And when the good Lord gave me more, I gave out more without feeling the pinch. I supported my siblings in paying their fees. I sent money home. I gave my house help a salary raise.
Why am I telling you all this?
To show you the power of giving. You know this saying by now. To whom much is given, much is expected. Sometimes we feel the pressure of doing so much with what we have. We may feel like we must do something GRAND. Quite the contrary. Do what you can WHERE YOU ARE. We can't all have foundations or charities, but we can impact the lives of our siblings and family members. Our community. We can also enrich the lives of those who work for us.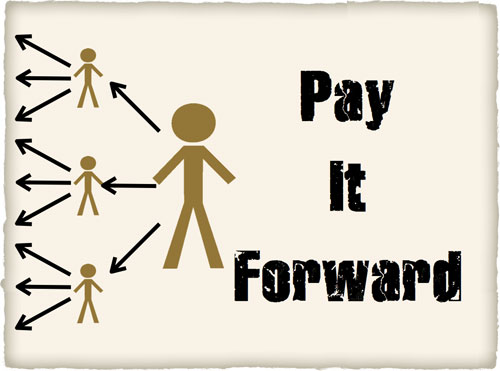 So give. And prepare to receive.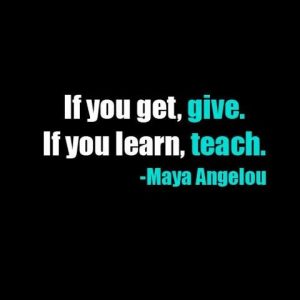 Love. Live. Learn.
Mwalimu Rachel
#MRX.