By now, you have probably seen that moment captured by photographer Kelly of Ace Photography turned into a meme by twitter big wig @IAm_Bett that is now being used for every online joke. It is very funny I must admit. Adelle's reaction and my facial expression are just  hilarious and a genuine moment of happiness. What you don't know however is the story behind the meme. So read on, I'm about to tell you.
It all started when my good friend Mwende Macharia and founder of The Champs Foundation invited me to accompany her and some of her friends to Machakos Girls High School as part of her Najijua Najiamini Xperience campaign focussed on empowering girls to become anything they want to be, on 8th October 2016.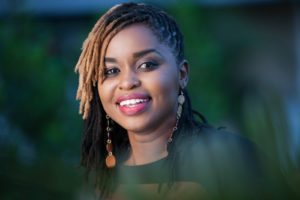 She had invitied me before but due to our different schedules, I always missed out in the action. This time however things were different. So we all hopped into the tour bus and headed to Machakos. ROAAAAAD TRIIIIIIIP!!!!!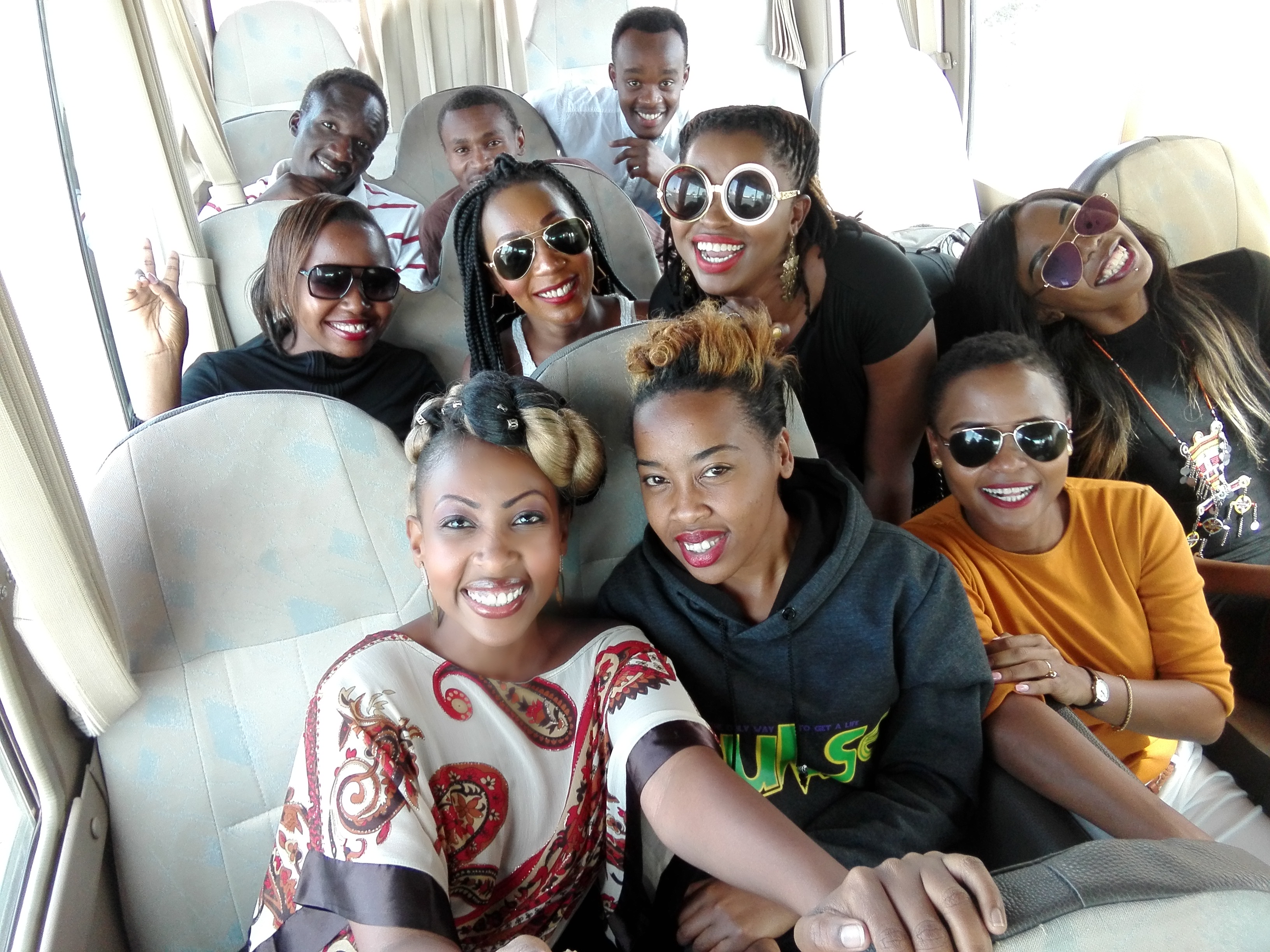 As you can see from the picture, there were many influential people who were to address the girls. Adelle Onyango of Kiss FM, Elizabeth Marami the FIRST Marine Pilot in East Africa, Njambi Koikai a radio and TV personality also known as Fyah Mummah!(joined us later at the school) There was also Gospel artist Guardian Angel and even Bahati made a very short appearance.(Long story! haha!)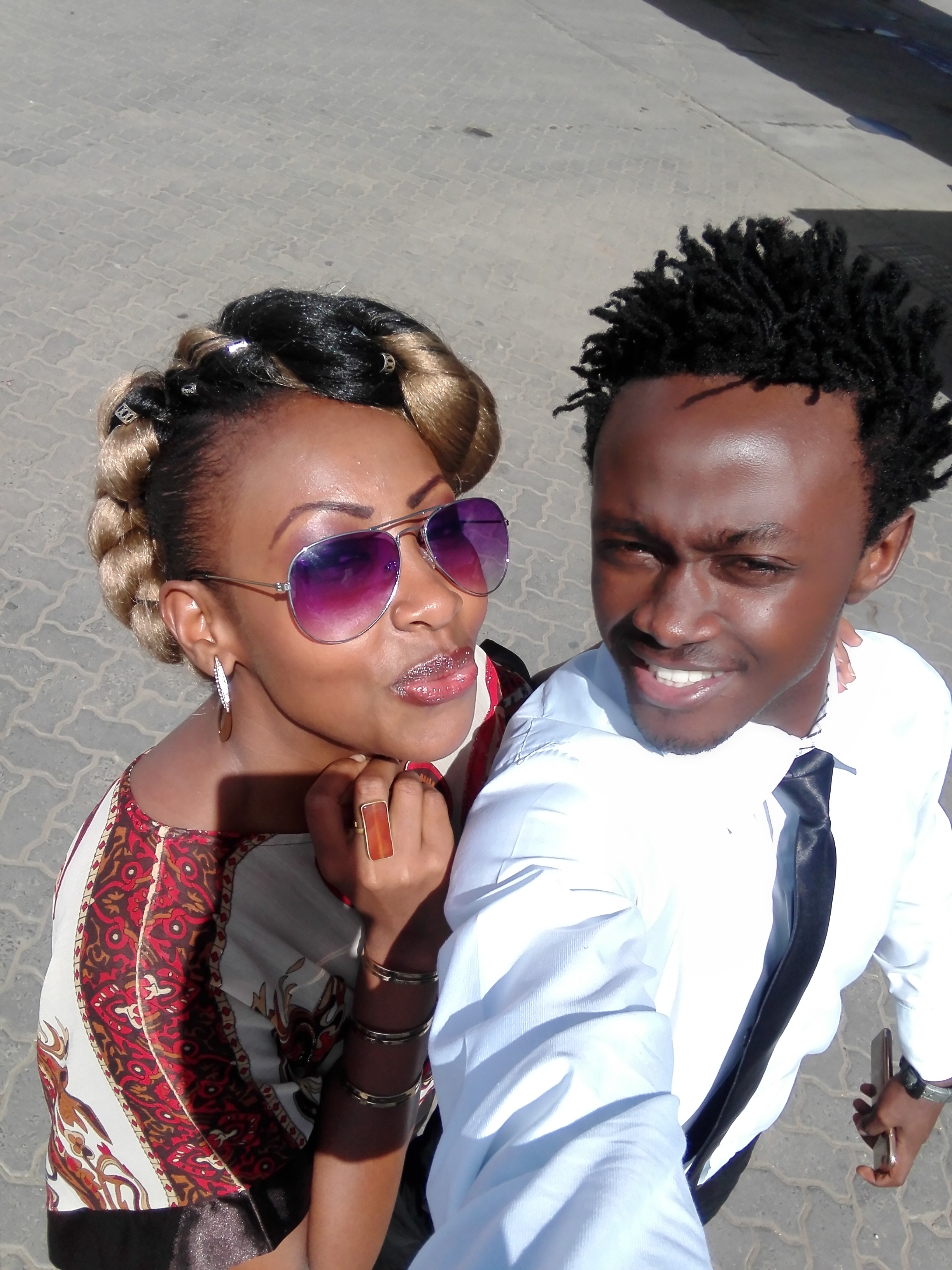 Check out the video of the talk at Machakos Girls!
The talk went well and as we left the girls motivated and inspired, we all decided to make a quick stop over for lunch. As we waited for our pizza, I started engaging Adelle in small talk. This must have been the longest we have ever spoken in one sitting. We haven't been the best of friends and I think everyone in the media industry knew it. We had even blocked each other on twitter! LOL!
As competitors and ladies who are very passionate about what we do, we let that passion get the best of us and saw the competition as a rival rather than just that- competition. After all, it's competition that sharpens us and forces us to stay on our toes. To do better, not be bitter. Competition is good if you choose to look at it from that angle. We both owned up to the fact that we have also allowed outside voices to influence how we viewed each other. Instead of applauding each others success, and supporting one another, we chose to look the other way and harbour ill feelings. WHY? We are just complex like that. Hormones? A mind set too? Perhaps. But we decided to change that right there and then.
So we started telling each other stories about the media industry, how ladies are leaving a mark in many industries they work in, as well as the humbling experience we had all shared at Machakos Girls. Then we looked at some of the challenges we face in the job market. About how pregnancy changes things. How you literally turn to super woman, by being a mum and radio presenter as well as social figure at the same damn time.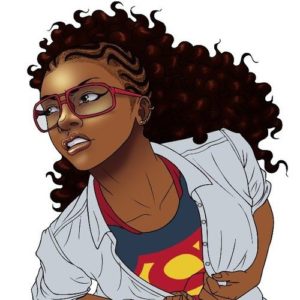 Giggles turned to slight laughter and then Adele asked about my pregnancy experience. Some of those things that changed.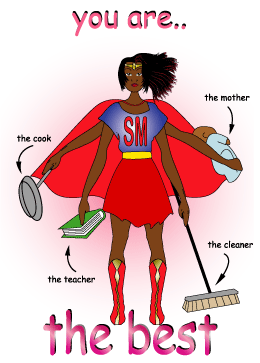 "Heeee! Do you know kwanza the same time I found out I was pregnant aki I had just bought new bras?!! Mpya! Kwanza those tu-nice sexy sexy ones with lace and above all padded? Yaani! I was feeling HOT like a MODA! Only to be told the following week I am pregnant and within a month I had given all of them to my sister coz my boobs went to 0-100 real quick?!! Hata kuna zingine sikuvaa!"
Everyone burst out laughing. Adele was gasping for air as I cracked up telling the story. Kelly was quick on his camera and SNAP! The picture was taken. At that exact moment, that invisible wall of dislike and suspicion came tumbling down. And that came to be the meme that is today.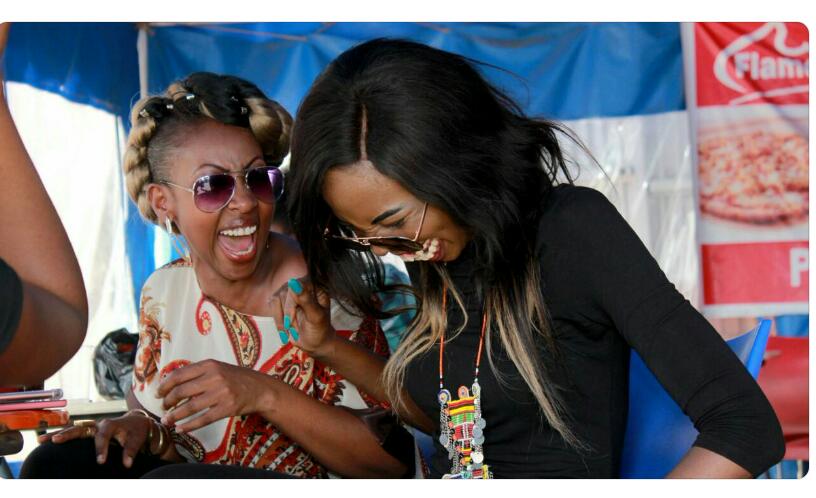 What the world sees is a picture of two ladies laughing. For us, it's a reminder of a genuine moment of happiness. No pretence. No judgement, no hate, no acting, but being in the moment and admitting that you know what sister? You're not so bad after all.
Ladies, think it's time you actually spoke to that neighbour, colleague, classmate you think has attitude? Some do end up re-affirming your suspicions. Others will surprise you! Take a chance. Share your story below! Bless.
Love. Live. Learn.
Mwalimu Rachel.