Ever been told a joke and the first time, it's hilarious! You are almost peeing yourself; then someone else comes and tells the same joke,then another person, then it gets to a point it's no longer funny and it actually irritates you that all these people are just telling it over and over again?
I think I'm at that point.
There he was, Martin Kamotho, waiting in line vote. It was a chilly morning and his oversized brown coat was serving him well. He took out his paperbag of boiled githeri (a mixture of maize and beans where the ratio of maize:beans is usually 1:2) and started eating away, looking on with a concerned look on his face at how much further he had to go to get to the front of the line to vote for his preferred candidates. At that exact same time, a high school graduate, a young man by the name of Ian Kinuthia finding it amusing and encouraging, took out his phone and snapped away, posting it on twitter.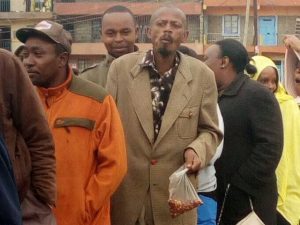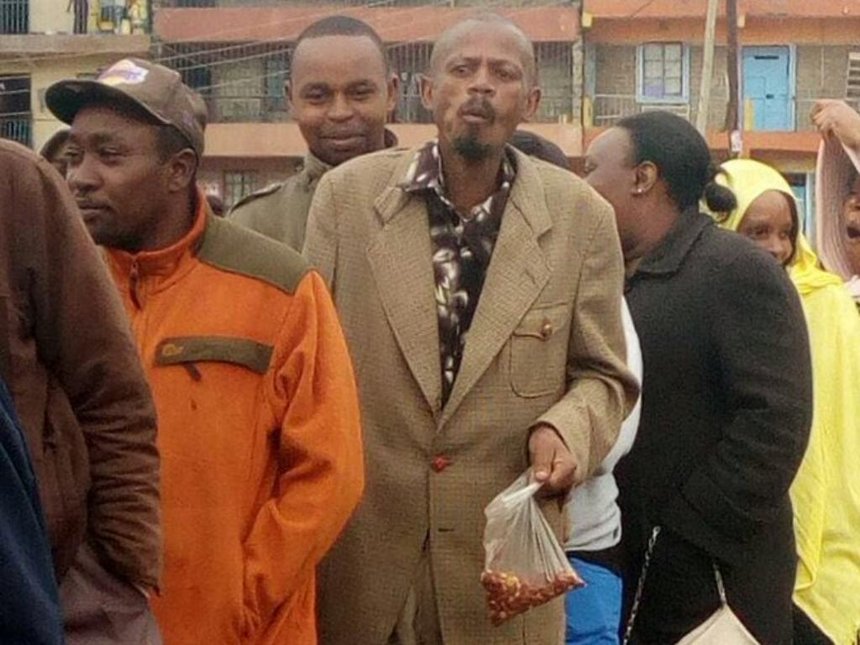 Little did he know that picture was the beginning of something close to an avalanche.
I saw the 8/8 post early in the morning and had a little chuckle, moved on to the next and didn't think much of it. Well, to be honest I wondered if the githeri was warm enough and if it had enough salt; I personally love mine with stew and cabbage and waru, some carrot too… (yes, I am that typical mashakura loving Kikuyu when it comes to githeri hahaha! Mix them, gather them!)But I digress.
Then the memes happened and brands jumped on them, others even creating their own, looking for the now #Githeriman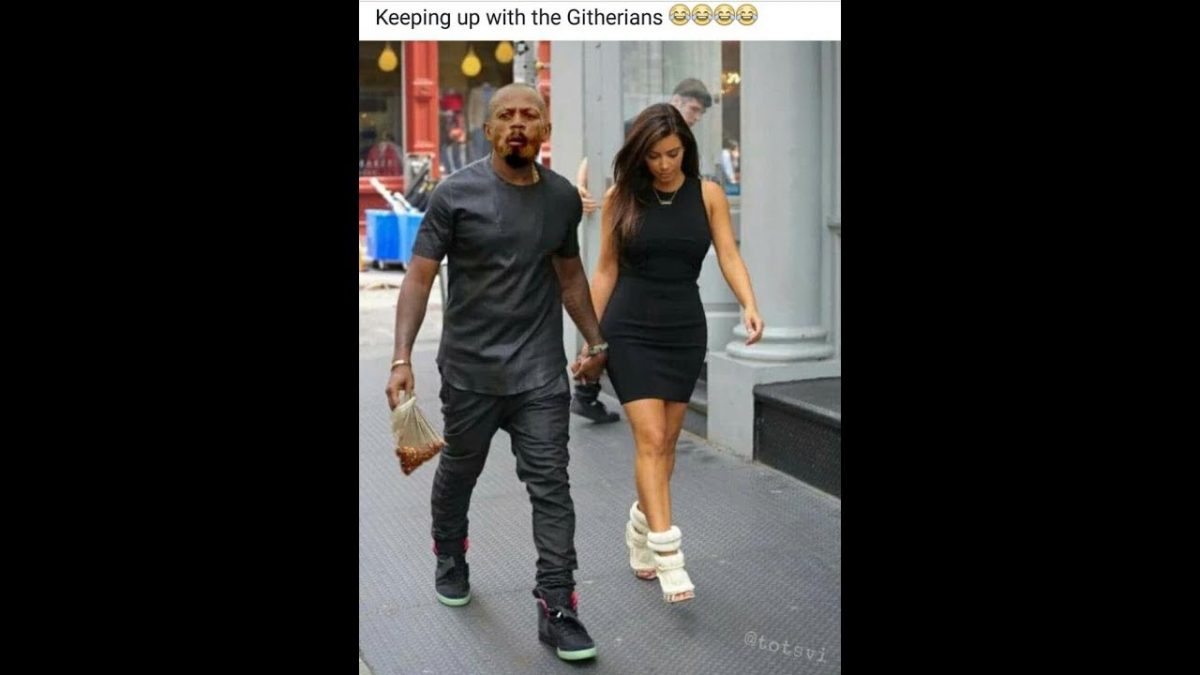 (👆🏾👆🏾👆🏾That was my fav one by the way.)
These brands started gifting him and I went "Awww! That is so nice! Collect all of em Githeriman! It's your blessing! Changamkia zote!"  I was amused by the way he was a symbol of unity during the trying time that was elections in our country Kenya. I applauded when he was found and we got to know his real name. I watched as media personalities scrambled to take pics with him, almost passing him along like a can of soda, sipping on the many likes they would get, because: ALL FOR THE GRAM right?
Then my stomach turned. Something had changed. 😔
I am all for the gifting and I understand that brands will do what brands do best and that is take advantage of an opportunity. Publicity and marketing. It's business after all. What doesn't sit well with me though is the fact that Martin aka Githeriman, has to be seen with his bag of githeri EVERYWHERE he goes with these brands, wearing the EXACT same suit he wore on voting day, for recognition.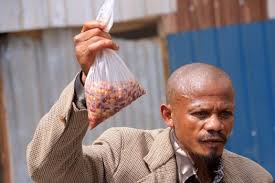 He will be told to eat it on camera all the time (I really hope he's taking lots of water coz that dry githeri can give you hella constipation!) Will be told to wave it from the sunroof of a car,
Will be told to serve it?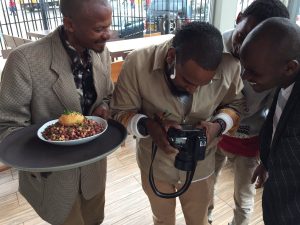 "Do that, and we will give you a year supply of this, or a new this, pose for this pic and we will give you that."
That, dear friends, in my humble opinion isn't gifting, it's EXPLOITING.
I wonder who his manager is now. Of course there's a Kenyan outchea already bagging royalties and securing these deals. Telling brands,"Oh you want him to hold up the githeri? SURE no problem!" with no consideration for his dignity as a human being.  How am I almost certain of this? Because "Githeriman" now has an IG, and Twitter account, thanking the brands that have "gifted him". Value back to the brands.
And can we start calling him by his real name? He didn't choose to be called Githeri Man, we chose it for him. So don't even think of saying ati that's his brand name. Just a thought.
What would I do if I was Martin? Continue doing it of course! This is the best gig that has ever come my way and for what? Eating githeri from a paper bag? I will do what they say. He doesn't know any better, this stardom is new to him. The question here though isn't, why doesn't he say, "Enough!" The question should be, why haven't WE Kenyans called it for what it is? Exploitation?
Let me do it for you then.
There's a saying down at the coast that goes, "Tenda wema, nenda zako" – Do your good deed and be on your way. Expect nothing in return. I wonder if some of these brands know about this.
Then there was this post from a man I admire, also a colleague – G Money who had this to say when a certain citizen, way before we knew Martin'a name or what he does, called out to the masses to have a charity drive for him. Really?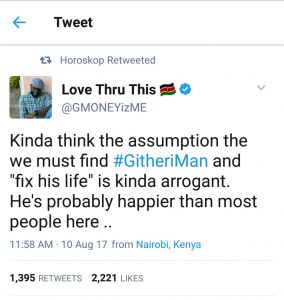 A post that has since received its fair share of hate. Lol. Kenyans.
What do you think about this issue? Maybe you have a different approach to this matter. Kindly share below! I'd love to discuss.
Love. Live. Learn.
Mwalimu Rachel.