With nothing but a dream and ambition, Graff and Kinya have created Matwana TV, a show that tells a unique Kenyan story. It will soon air on K24 TV.

You have this great idea and you're passionate about it. The more you think about it, the more you feel your idea can be a great business. You're excited to act and are willing to take risks. The idea of quitting your job to pursue your dream makes you feel alive. Then you think to yourself, "Wait! I don't have money for this!"
This is one logistical hurdle that kills the ambitions of many.
I quit my job. People thought I was crazy.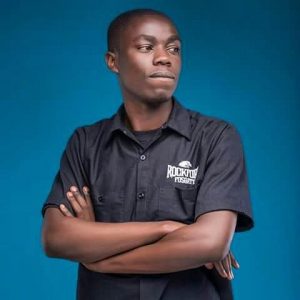 Brian Wanyama aka Graff Blaq was always fascinated with matatus. While in High School, he would skyve classes to go hang out in matatus. Nothing, not even his parent's disapproval, would deter him from his interest. Since then, he has always held on to the belief that the matatu culture is uniquely Kenyan and that there is a need for it to be showcased.
Years later, he quit his job as a Chef to pursue his dream – to tell the story of the Matatu industry. He started Matwana Matatu Culture, a non-profit organization that documents the progress of our matatu culture. He would go to the streets and use his phone to take photos and videos, then upload the content on Social Media. The content includes updates on the hottest rides on the streets to the making of the matatus.
Fun fact: Did you know matatus are made from lorries? As in, actual lorries!!!!
I wanted to tell our unique story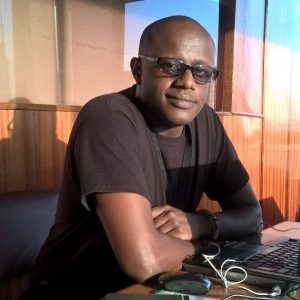 Kinyanjui Mungai, (aka Kinya/ Kinyanjui the Director) was born and raised in Eldoret. He always had a natural gift for story-telling throughout his school years. Just as with a lot of us, his dreams kept shifting – at one point he was sure he would be a computer engineer. After high school, he realised he had an interest in journalism and pursued a related degree. It was after campus that he came to Nairobi and discovered his passion was behind the scenes where you can shape the stories told.

Kinya has always believed that we need to tell our own tales; otherwise no one would and they will disappear.
"I remember how while in Eldy, I would hear about the famous matatus in Nairobi. I wondered what they were like and it bothered me that I could hardly experience them. The Michuki Rules then came and that was our history gone, undocumented."
The Birth of Matwana TV
After the ban on Matatu art was lifted in 2015, Kinya noticed Matwana Matatu Culture on social media. He contacted Graff. They had a common goal and the determination.
The two went ahead to create Matwana Matatu Culture, the TV show. They had Graff's networks, which he'd built over the years – matatu crews were familiar with the Matwana brand. Kinya had the experience with TV production, having worked with a small TV station.
And that was all they used. Graff and Kinya did not have the capital to fund their project. Aside from transport to go to the various hoods in Nairobi, they relied on favours from friends to hire cameras. Most productions would have an army of professionals to carry out various production duties. Kinyanjui did the shooting (with Graff's help), directing and editing by himself.
When everything came together, they aggressively knocked on doors to find a TV station that would air their show. Emails went unresponded to. Leads went cold. Then a door opened.
Now, you can expect to watch Matwana Matatu Culture on K24 TV, every Saturday from 6:30PM. Check out the trailer.
Moral of the story:
Don't wait to have a huge lump sum of money to pursue your dream. Just start working on it and little by little, you will build something.
On Another Note…
Come celebrate our unique Kenyan story. There will be a Matwana TV launch Party this Thursday from 6-9PM at Club Fahrenheit along Kimathi Street. Mwalimu Rachel will be the host! Your favourite Matatu DJs will be there too!