30th Jan 2016
Dear Diary,
I am from the 2nd edition of Bingwa Awards 2016 (I really should be asleep) where I had  been nominated in the Best Presenter of The Year category. As luck would have it, I didn't win. I won't lie diary, I hate losing. I felt disappointed. Plus, I had worked really hard in 2015 but, so did other people right? So I jump into my car, drive back home only to find my handsome boys asleep. Who would blame them, it was late.
So I start clearing Jabari's toys from the sitting room because for some reason he loves to create a crash site every time he decides to play "chu-chu train". That's when I felt the fatigue creeping in. You see diary, before attending the award ceremony, I had been in Limuru -for  some things that I just had to handle. My house manager has been away sick for 3 days now and so you can imagine how chaotic it has been. There has been many things that needed to be taken care of- by yours truly -who has been up and down the country. So I enter the kitchen to find the house shopping done for the month, dinner waiting for me on the counter, dishes done and the baby tucked in bed.
I almost shed a tear. This man… he stepped in for me. In moments like these what is a woman to say? I had been feeling so awful not doing my bit because of my crazy schedule but this man has chosen to support me not just by words but action. He didn't let his pride and ego get in the way, he just got it done. And here I was feeling sad because I didn't bag an award? I have two awesome people in my home. One runs to me everyday after work, the other has my back no matter what. I think I'm the biggest winner tonight, and every night!
And so later on today in the  afternoon, as I host the blue carpet at the SportPesa Festival, that slogan "Made Of Winners"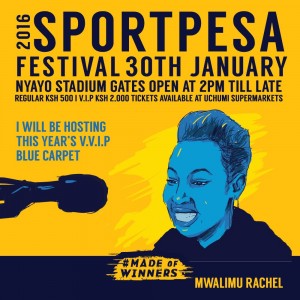 will actually mean something to me. I have my little family that covers for me anytime I need them, and I wouldn't trade that for any trophy in the world. I love you babe 🙂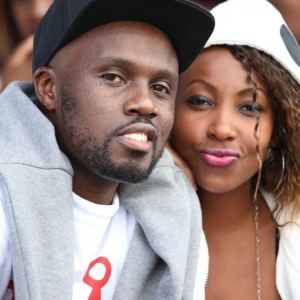 Love. Live. Learn.
Mwalimu Rachel
#MRX.