Monday, 18th NJAANUARY 2016.
Dear Diary.
We all know what a tuktuk is right? They may not be a popular mode of transportation here in Nairobi, (here we have the motorbike bodaboda's) but in Mombasa they are super popular. Why are they preferred to cabs? Duh. They are cheap. (See a cheap place to stay at while at the coast!) That and they let the breeze in and give you a better view of the town. Not forgetting they can get through traffic better!
In my latest visit to Mombasa I however spotted many people (what the locals would call watu wa bara) riding them wrong! They say assumption is the mother of all F Up's. There are rules on how to ride a tuktuk. Please sit and let me explain.
Hold on to your HAT! -And maybe HEART too coz some drivers be crazy! (Speaking of crazy, read how my son will soon check me into a mental institution HERE!)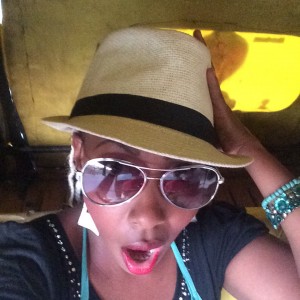 The wind inside and around the tuktuk is no joke! So as you take pics with your cute hat on, you might want to look out for the wind that might blow it away! (has happened to me a couple of times). Also ladies, that chiffon dress you have on? Yeah you might say bye bye to that too if you don't sit tight!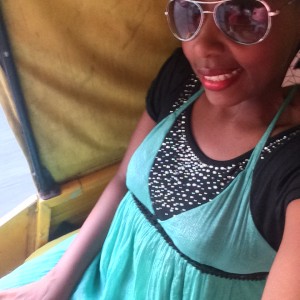 2. Don't hold on to the outer side of the tuktuk!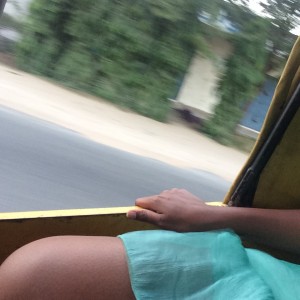 Unless you want your fingers mangled by a crazy matatu driver who decided to get too close to your little tuktuk. I want you to enjoy your time at the coast so be careful. Instead, hold on the inner side like this: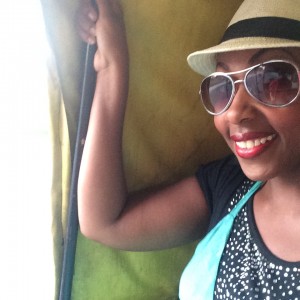 3. That Phone / Camera…
Goes without saying for us black folk…lol!but just incase you are from abroad, or have forgotten, please mind your belongings inside the well ventilated chariot that is the tuktuk. That phone might be snatched just as you have taken the best.selfie.ever. And what a loss that would be for IG.
4. Look GLAM while at it!
Just imagine yourself traveling through an enchanted island using a tuktuk! Take it all in and enjoy the ride and look glam while at it! (see model below haha!)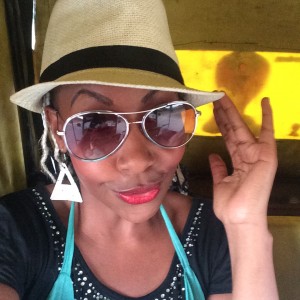 Now you know! You are welcome 🙂
Love. Live. Learn.
Mwalimu Rachel.
#MRX.