Dear Diary.
Monday will be the toughest show for me on radio. And I imagine for many other presenters of Homeboyz Radio. We have lost a friend, a colleague, and an amazing soul. Natani Nyaga.
He was such a handsome lad. With the sweetest smile. He laughed with his heart and was just a friendly guy. I remember joking with Della at the office when he arrived on the first day that:
"Hee! at least tumepata eye candy. Our ka brown skin boy."
He laughed and we continued to tease him.
The day he got that thin gold chain around his neck I started calling him casanova. I told him: " You know, for some reason only playas wear that kind of chain Natani." He laughed and said "Ai nooooo! It's just a chain Mwalimu. You know, swag kiasi." I laughed as I headed to the studio for my show.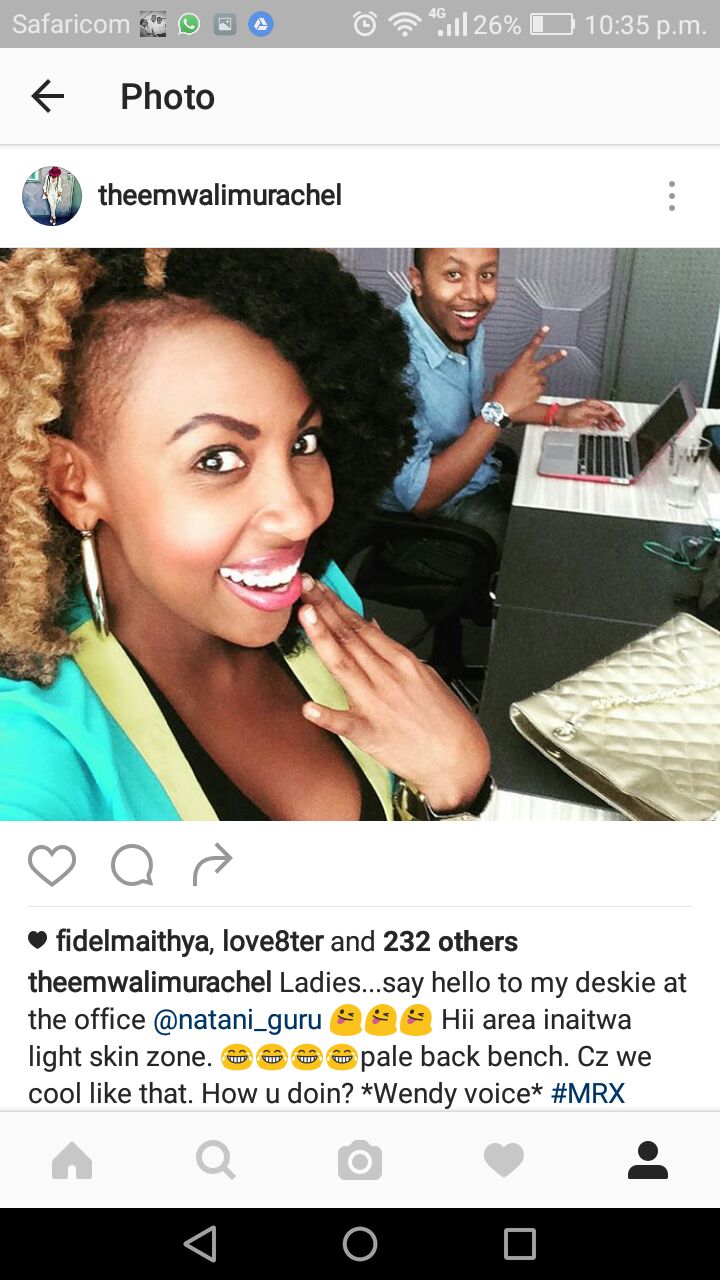 The day I got a call that I would MC for Unilever's Chuo Club, it was Natani I thought of first to be my photographer. I had seen him walking around the office with a camera. He had showed me some great shots he had taken and more to that, he had started taking some beautiful shots of Mike Wachira our HBR Drive presenter. Our other eye candy. LOL. The other presenters had teased Mike how suddenly he was looking fabulous and all thanks to Natani and his camera. He was such a talented photographer.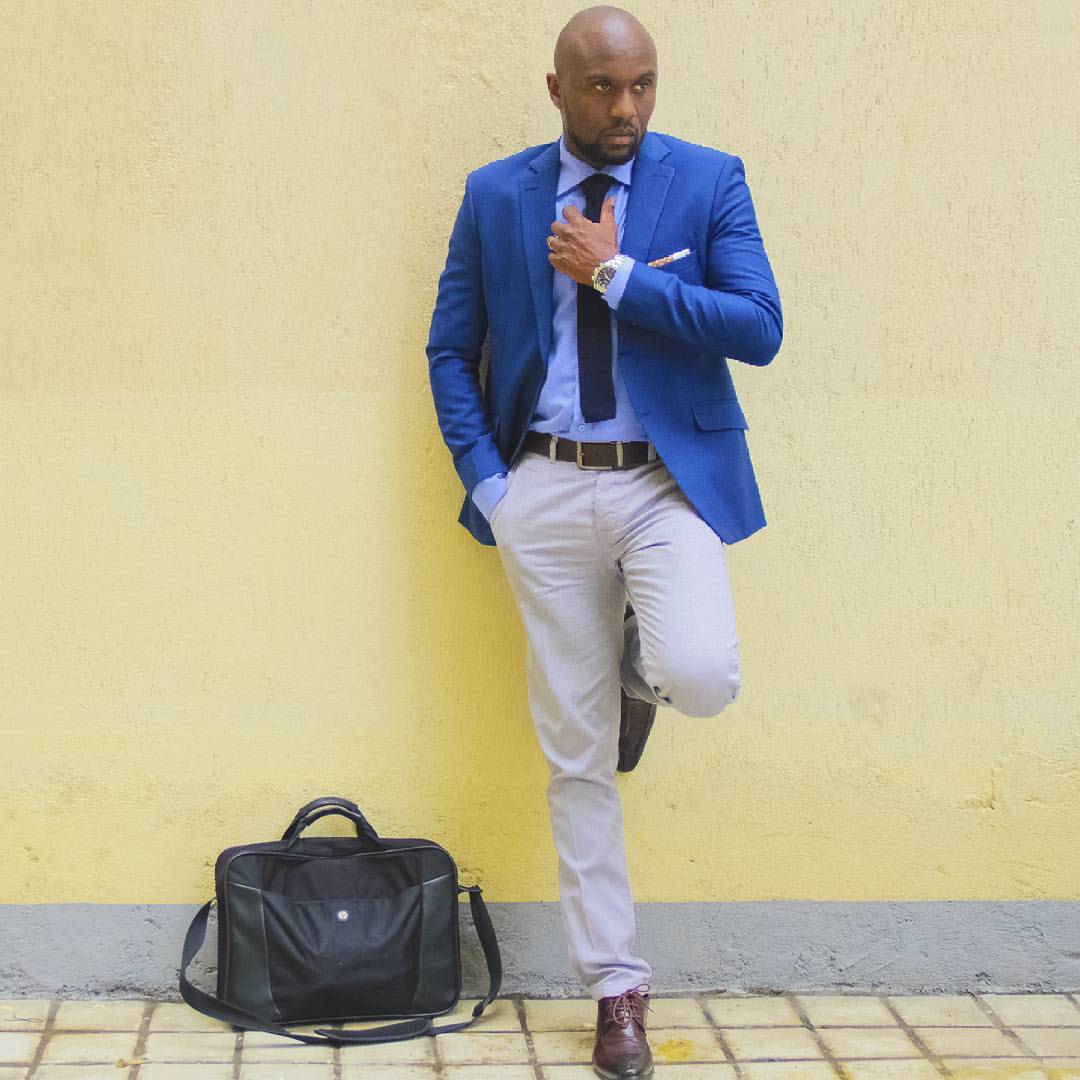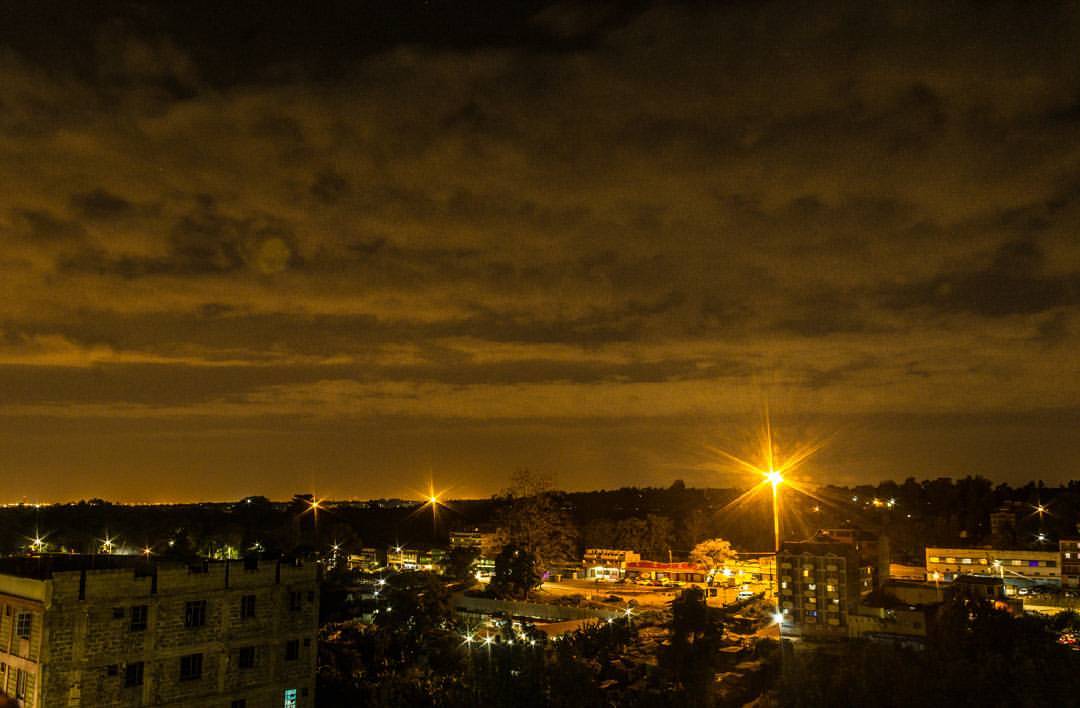 I called him to tell him about the Unilever event and he agreed to come through for me despite it being last minute. I would pay him- something he had not expected me to do but I had told him this, "Natani, you are good at what you do, don't do it for free!" He took my advice and thanked me. On our way back to the studio together we joked about how the girls at Kenya High were excited to see us both from HBR and how confused we were when they asked us for autographs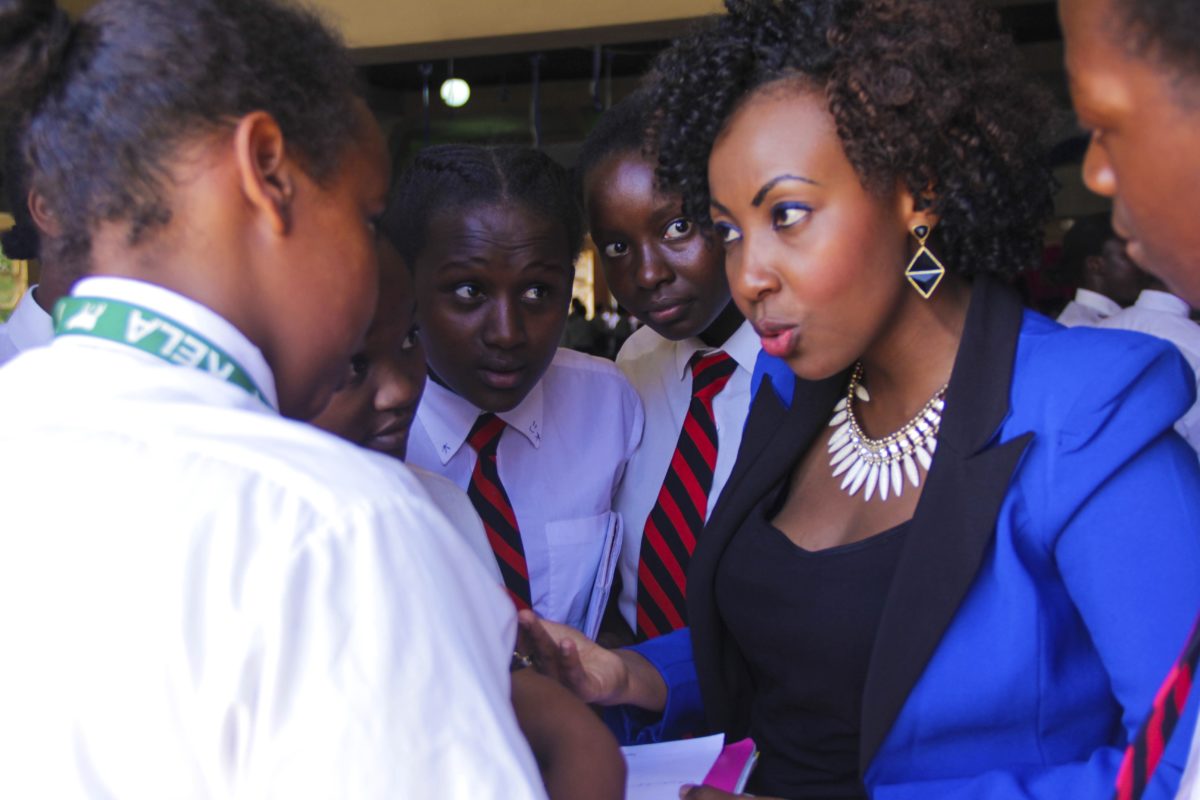 "Auotographs Mwalimu! Like, hata sikua najua nitaandika nini! So I just signed my name! Hahahahahah!" We burst out laughing. It was a ride I will never forget. We talked and laughed all the way back. From then on any time we as HBR crew had an outside assignment, I asked that Natani ride with me. He was such good company.
Then came the time we were talking in the office and we found out that his relative was a friend of mine from Primary school all the way in Mombasa. "Waa! Such a small world!"
Then turns out Natani went to some ocha secondary school called Kevote in Embu where I am from. We were sharing our struggle days. "Oh my word!" We burst out laughing till tears rolled down our eyes. I made fun of him that whole week.
He was our digital guy, posting tweets as @homeboyzradio, also posting stories on the website, took pics of winners when they came to collect their goodies, helped me in sourcing information for a topic on the show, we always discussed what the show would be about. Natani, myself, producers Ace and Stano. That was the Class 1-2-4 A TEAM. We had a thing going with the guys where we would "jaza ngata" yaani send him for biscuits every other afternoon for that 4 O'clock tea. He took up that role and would do it gladly. Just the other day he introduced us to new cakes the vendor downstairs had started selling. Haha! Natani. Bless his soul.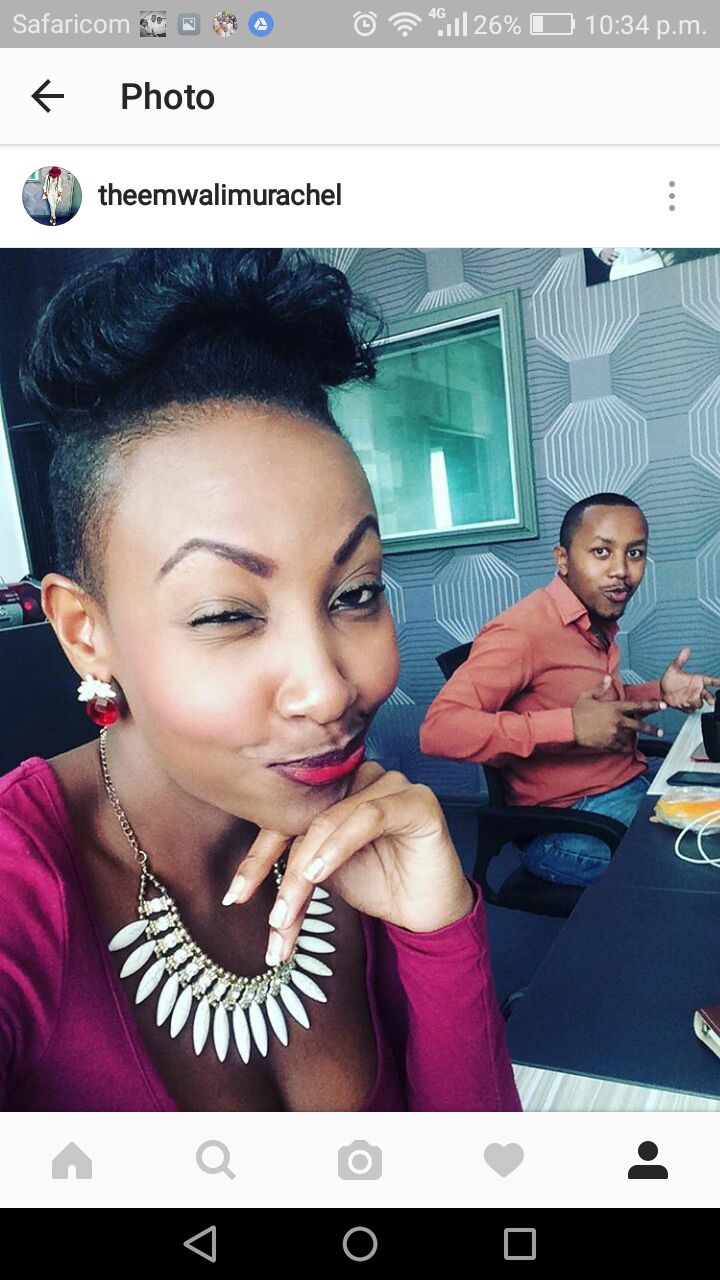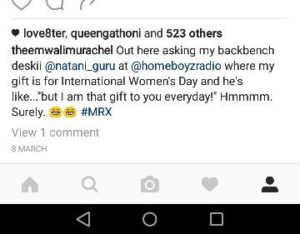 He even made an appearance in one of my You Tube videos the time I documented my 24 Hours. Watch time 2:42.
I got to first find out about Natani's disappearance on Saturday 12th on the HBR whatsapp group. It seemed like a bad joke, then a bad dream. We immediately put word out on social media with the hashtag #FindNatani. It was later in the night that we received the shocking news. The unconfirmed report we have is that he was hit by a matatu in Kariobangi on the 11th, Thursday night. We still have got many questions surrounding the night of his disappearance and in time we pray the truth comes out. I can't remember the last time I cried this hard trying to make sense of reality.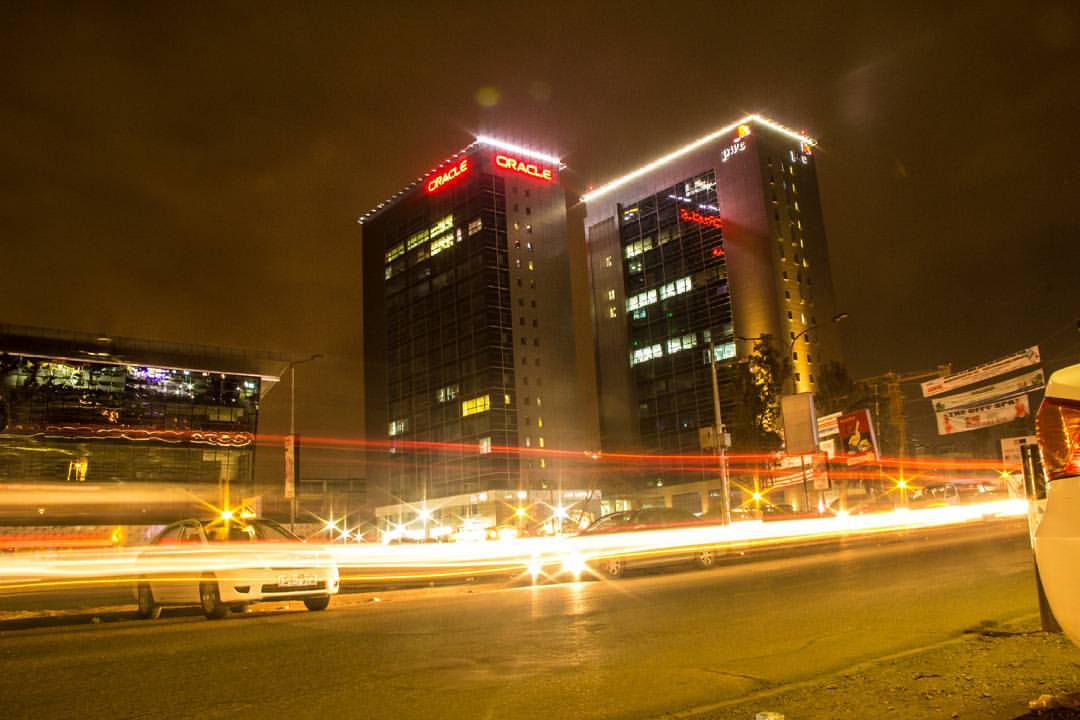 Monday will be the toughest show for me on radio, diary. I don't even know where I will begin. Radio 101 taught me to always put aside anything that would bring me down emotionally while on air. No matter what has happened out there, block it and give people a good time. The number one rule is: The show must go on. But this isn't something that is out there. This is within. He was family to us. I really don't know how I will do my job tomorrow afternoon.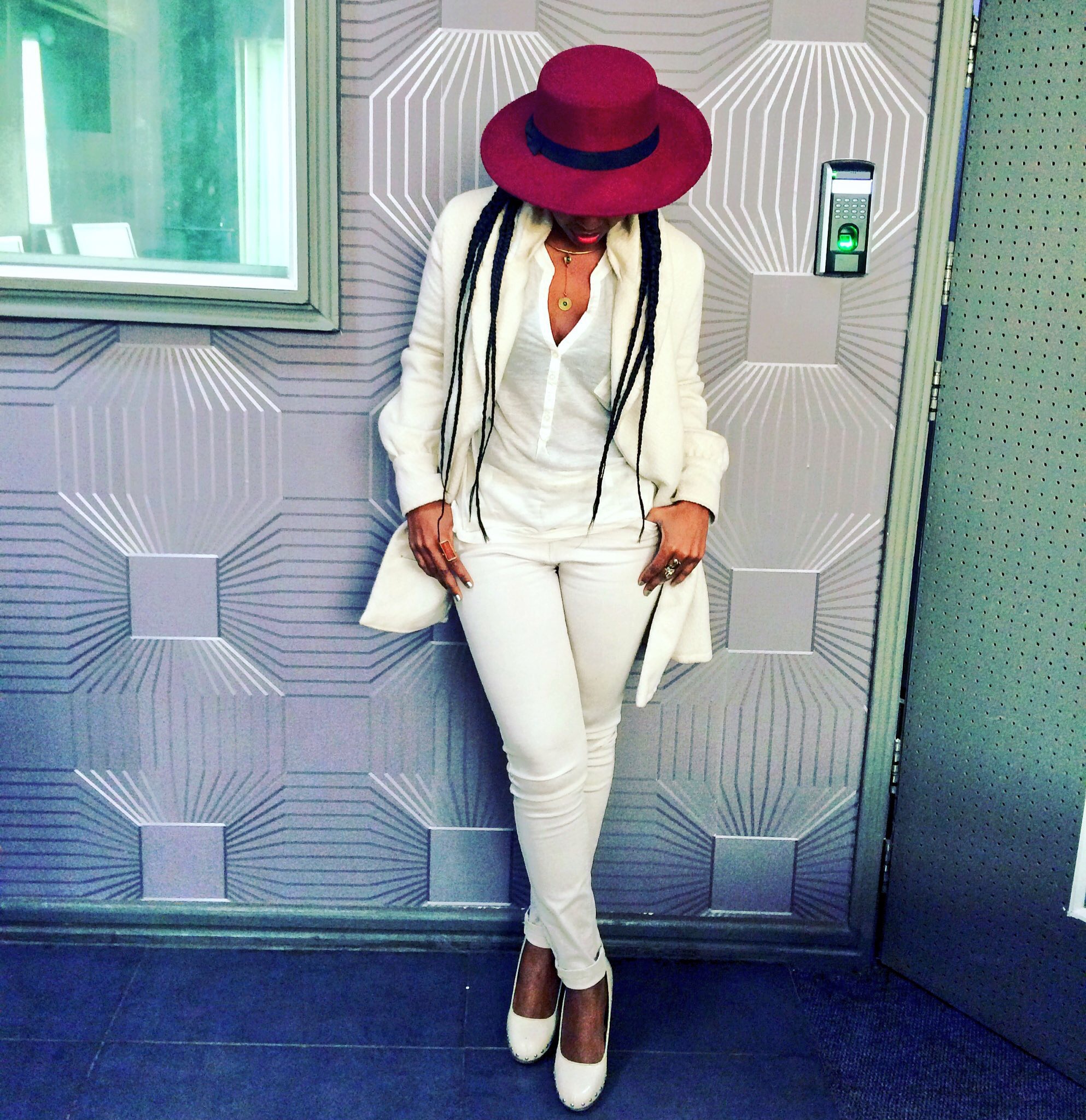 I can't even begin to imagine what his family is going through. As a mother it breaks my heart even more. He had just cleared uni at USIU. He was planning on moving to a new place. He had a girlfriend he loved. So young. So full of potential. So energetic. So kind.
Give us strength Lord to come to terms with all this. Poleni sana familia ya Natani. We are with you in prayer.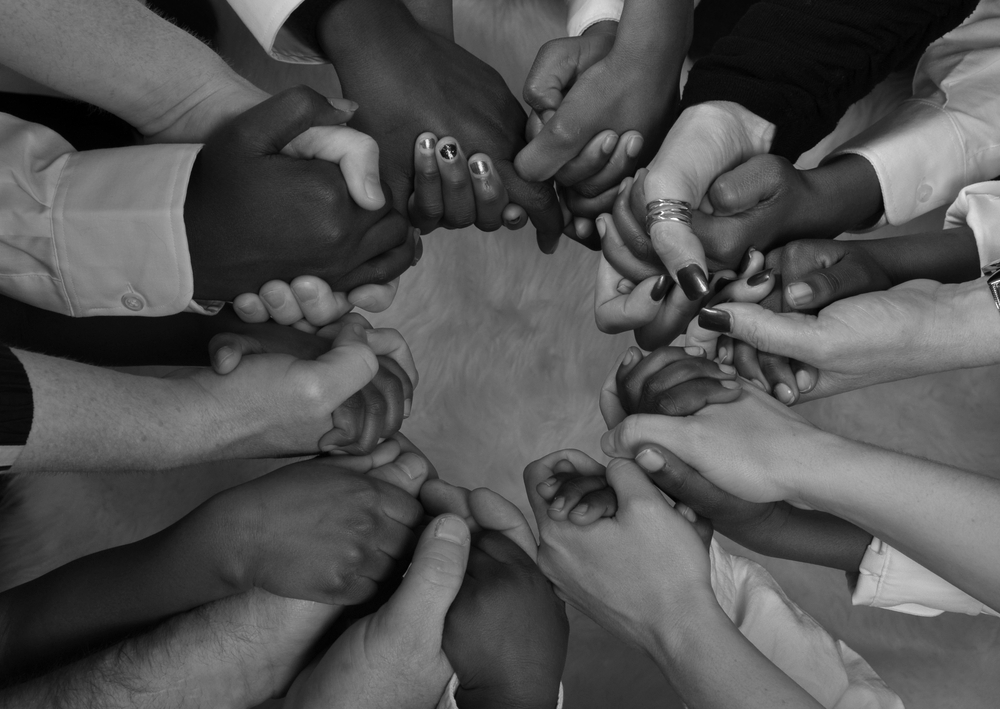 From this I have learnt that it's not guaranteed that you will see that colleague you laugh with and has literally become a part of you everyday at the office, on Monday. Tell them they are doing a good job. Tell them they have an amazing smile. Tell them they are awesome.
The office won't be the same without you Natani. Sleep well. Tell the man upstairs we really don't understand why, but let His will be done.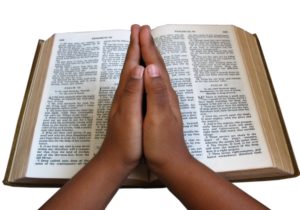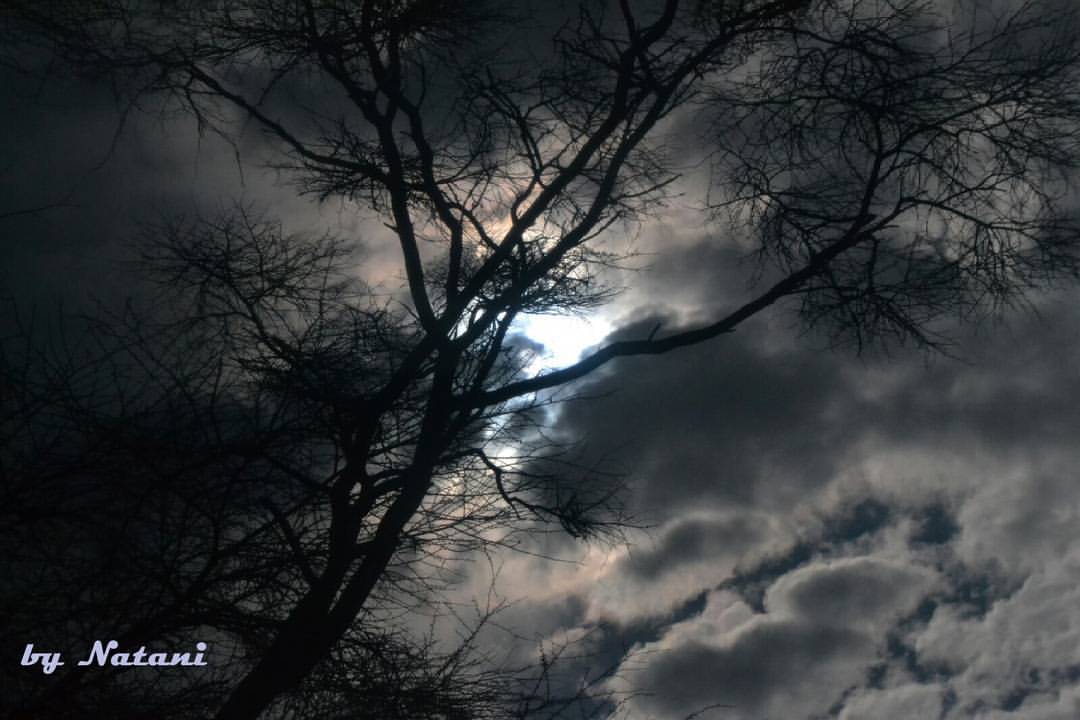 Love. Live. Learn.
Mwalimu Rachel 😢 😢