Submitted by: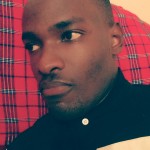 Francis Wang'ondu
Facebook: Francis Kiruhi
Twitter: @k_faw
Hi Mwalimu I'm Francis Wang'ondu n this is my list of teacher nicknames
Matirisha (Windowpanes): our Chem teacher he had very big spectacles.
Karurigi(thread): computer teacher, she was very slim n tall
Kamwana (young man): maths teacher, he was very short n small.
Kibwenye (oversize coat): physics teacher he used to wear very oversize coats.
Predator: swahili teacher he was dark with a fearful face n was very
rough on the students
Kasweety: CRE n Geo teacher, she was very cute n talked softly.
Zombie: the boarding master, he was dark with a scary face n harassed
the students
Kipii (boy): biology teacher, behaved like a boy n used to report
students to principal even on very minor issues
—
Haha! Your list is extensive! I love it! Thank you so much for your submission!
xx
Love. Live. Learn.
Mwalimu Rachel