Dear Diary:
The other day while out with le' bae aka baby dzaaddy aka sponsor aka blesser (clearly I can go on and on lol!) We spotted something very peculiar. A young girl, must have been 9years, there about, was walking towards a table of what we gathered was her family members. It was the way she walked, more like hobbled, that first caught my attention. Add on to that, was the way her weight seemed to literally weigh her down, slow down her walk and make her look waaay older. She honestly looked like she was the mother of the other kids at the table! Her cousins! Diary, I am all for being a child and having fun at that age, not taking so many things seriously, eating junk every once in a while and all that but no. This was too much.
While making this observation, I turned to baba watoto and made him swear to me that we as a family will always watch what we eat. Sio eti tukule veggies pekee, but a healthy balanced diet with fries sometimes won't hurt. Most importantly, being and staying active.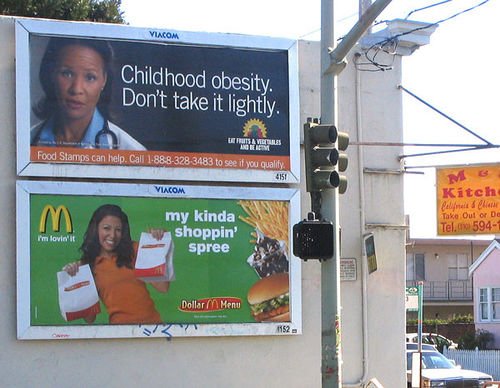 It was just the next day as I left the office that I saw yet another boy, who was admiring the red Ferrari and green Lamborghini that are parked at the entrance of the building – I think to remind us that YOTE YAWEZEKANA. He must have been 10, looking like a 30 something year old pot bellied Kenyan politician. My heart sank and was partly UPSET at whoever his parents/guardians were.
I don't care what this new breed of dot com parents have to say, but a child SHOULD NOT be that size at that age. We need to stop with these BS excuses ati "Ni vile anakulanga poa sana" sijui "Anapenda mashakura ya mama yake sana" and all that crap.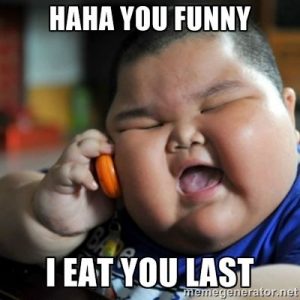 Get that child outside the house, stop buying them junk food, exercise with them and also find out where they are mentally and emotionally. Over eating (and mostly junk food) tends to be a way out for many kinds as well as grown ups, who are going through something to use food as an escape. This isn't an American problem alone. It is very real in Kenya as well.
If we, parents, guardians, cousins, older siblings, continue doing nothing, we will lose our children to this disease called obesity that comes with many other diseases.
We MUST fight back.
How can we do that though?
Leave a comment below and help save a child today. Thank you.
Live. Love. Learn
Mwalimu Rachel.