Let's face it, today's marketing is all about being social. Not just talking, but listening and engaging with your audiences as well.
Over the last couple of years, as social media has become a common part of our lives, online content creation and consumption has exploded. Kenyans especially are sharing information and ideas on social media platforms like never before, so it only makes sense to develop a marketing strategy for these platforms.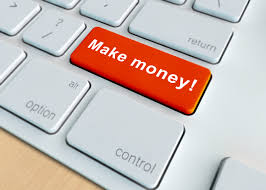 This is where digital influencers come in.
A digital influencer is someone who has a massive following on their social media due to the fact that they create digital content that resonates with a specific community of social media users.
I'm talking about brands like Tecno using influencers like Nyashinski who have a large following on social media to market their product or increase awareness of their brands.
Do you have a dream? Is there something you've always wanted but never got a chance to achieve? follow @tecnomobile254 #tecnowatchmegrow

— Nyashinski (@RealShinski) October 17, 2016
Influencer marketing is currently one of the most effective and organic ways for a brand to gain exposure. In fact, companies like Tecno, Airtel and Coca Cola are diverting money from the more traditional advertising and marketing efforts and spending it on influencer campaigns.
Benefits of Influencer Marketing
Global research has shown that digital influencers generally deliver 5x higher return on investments for digital campaigns
Influencer marketing is the fastest growing online customer acquisition method
The millennials and generation x do not trust what brands say about themselves but do trust the opinion of a digital influencer who says what they think about a brand
The cost of influencer marketing is cheaper compared to paid media
Offers authenticity and trust to target market because content shared by digital influencers is perceived as real and honest as opposed to having a marketing agenda of selling something
Consumers are more receptive to what digital influencers publish because they follow them with the aim of being educated, informed or entertained
To leverage influencer marketing in Kenya you will need to carry out a marketing research to establish which digital influencers are the right fit for your target market.
It also important to note that brand promotions via digital influencers require that the digital influencers themselves are sold on the product they are promoting or else the lack of authenticity will compromise trust.
Digital influencer marketing is only going to get better and the sooner you get started, the easier it gets.
Guest Post Written by Mercy Rop.
I write about the vast world of internet business and technology here.