I run my radio show on Homeboyz Radio 103.5 FM as I would a company. I have a vision and a plan.
Things get hectic between 1PM and 4PM so I can't slack. Like, they get REALLY hectic. Tweets come in thick and fast.
"Mwalimu what is that song that played after the bell?"
"Mwalimu ati what is the topic today?"
"Sorry Mwalimu I'm late. Can I come in?"
"So when can I collect the hamper Mwalimu?"
Please don't forget I also have Facebook posts to took at and respond accordingly. I also have to post what is happening on the show there. If there's a competition I have to check all those platforms for the person who will win. I am still unraveling the discussion of the day, selling products and let's also not forget the show is streaming live on Live Baze (Get that app by the way. Hella cool!)
This is more or less a one woman show. Not to belittle the amazing efforts of the HBR social media team who help in retweeting and posting as well, I guess at the end of the day I am just used to doing it all. Not good at all as I am learning. I need to delegate. I often wonder though, if I can do most of that single handedly, it beats logic why YOU a whole company with a so called "digital team" cannot answer a simple question, in 10 minutes, of whether you deliver your burgers along Naivasha road or not. (Jesus take the wheel!)
I don't get why an organisation bothers with having a social media account that adds absolutely no value to it's customers or potentials. You ask a question about mode of payment or availability of something and it will be 2 hours- if you are lucky- before you get an answer. So I ask. Why bother dear companies? WHY BOTHER?
If you have a social media page dear company, then kua serious. Have a dedicated team that mans the platforms you have. Day and night if possible. Have a stern policy that inquiries must be attended to within 15 minutes MAX. Depending on your organisation's size and how dependent you are on social media interaction, have a good number of people within that department. Some organisations need 2 people,others need 40. We can't all be the same.
Make sure that your people ACTUALLY do their work and do it well. I am very sure in many of the organisations, the administrator is still the same person who deals with social media; because well… Sii it's just like answering calls? WRONG. There is a method and a Science to this madness. If your person doesn't have the skills, please tell them to stay in their lane.
Your people will only do their job well if they know what they are doing, if they are paid well according to what they do, and if equipped with the proper resources like smart phones and bundles. That is why I say if as a company you do not have a dedicated social media team/department do not fall into the trap of opening Facebook, Twitter, Instagram and Snapchat accounts! You will only be revealing your incompetence, social media illiteracy and lack of proper communication.
As consumers, we will bug you.We will ask questions. We will complain and sometimes blast you if we see lack of seriousness on those platforms. If however you just want to tell us, on social media, that your company exists, be clear in your bio that you will NOT be offering any customer care on those platforms, that yours is just to post and not take in any questions. Which will again lead me to the question;
WHY BOTHER?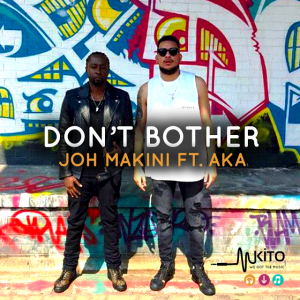 #SeeYourCompany
#KueniSerious
#GetSocialMediaProfessionals
#Seriously2hours2AnswerAQuestion?
#I'mOut!
Mwalimu Rachel.